Camping at the foot of the Manzano Mountains
Relaxing , peaceful, Serene
When you are looking for a place to bring the RV and camp or simply pitch a tent and sleep under the stars, look no further. This lot offers you 45 days of camping a year. That's about half the year of weekends! Nearby roads take you to the Manzano Mountains for days filled with hiking, exploring and a vacation that's yours anytime you want it. Imagine those days of just kicking back by yourself or with your spouse getting away from that neighbor that keeps on about this and that. Just you and peace and relaxation. Grilling out, camp fires, fresh, air. Think of how you will feel recharged every time you go to your own spot of land, of nature and its best.
Access and Town make this an easy choice
This lot will be a great investment to pass on to your children, grandchildren or use yourself. You have everything that urban areas bring in convenience and opportunity while being in a quiet, private, rural environment. Nature at its best with native desert plant life, wildflowers and the Manzano Mountains as your view and part of the Manzano Mountain Wilderness, a designated Wilderness Area within the Cibola National Forest, located about 50 miles south-southeast of Albuquerque. It is located in western Torrance County and eastern Valencia County. The Wilderness area includes 36,875 acres with elevations ranging from 6,100 feet to 10,098 feet at Manzano Peak. What a treasure for anyone that loves wildlife, camping, hiking, fishing and the splendor and beauty of nature.
Beautiful Weather
The climate is arid with abundant sunshine, low humidity, scant precipitation, and a wide yet tolerable range of seasonal temperatures. More than three-fourths of daylight hours have sunshine, even in winter. Average summer temperatures are high, with warm days up to 90 degrees and cool nights. Winter temperatures usually reach the 50's, but can fail to rise above freezing on a few days. Precipitation is adequate only for native vegetation. Snow in the city is light and infrequent, but the mountains get enough for skiing. Most annual precipitation comes from afternoon summer thundershowers, which peak during August. Winter and spring windstorms may bring dust. First freeze is mid-October, last is early May.

Rio Grande Estates Lot: 6 Block 1236 Unit S .50AC is a Non-Residential Property. Exterior Features: Lot: 21,779.97 sqft Lot Depth: 100.32 ft Lot Width: 216.48 ft
Nearby Restaurants:
Montano's family Restaurant with the distance of 14.41 mi.
AJ's Restaurant with the distance of 18.14 mi.
Goodfellas Pizzeria with the distance of 18.33 mi.
Del Taco with the distance of 19.32 mi.
Rutilios with the distance of 16.40 mi.
Nearby Bar & Pubs:
Fat Sat's Bar and Grill with the distance of 16.77 mi.
Chili's Grill & Bar with the distance of 20 mi.
Carlos Cantina & Grill with the distance of 14.6 mi.
Luna Mansion & Restaurant with the distance of 17.95 mi.
Nearby Gas station:
Phillips 66 with the distance of 14.41 mi.
Conoco with the distance of 18.91 mi.
Alon Gas Station with the distance of 16.52 mi.
Circle K with the distance of 13.11 mi.
Nearby Malls:
Maurices with the distance of 18.95 mi.
Del Rio Plaza shopping Center with the distance of 13.17 mi.
Motor Car Mall with the distance of 17.21 mi.
Coronado Center with the distance of 41.56 mi.
First Plaza Galleria with the distance of 37.34 mi.
Pavilions at San Mateo with the distance of 40.57 mi.
Property Details:

Property Address: 34.6885, -106.5845
Parcel ID: 1-018-030-182-365-100400
Size: 0.50 Acres
Terrain: Level
Access: Dirt Road/legal Access
Conveyance: Warranty Deed
HOA Fees: None
Zoning: PD
Taxes: Approximately $5 per year

Terms:

Cash Price: $ 800.00
Owner Financing: $ 50.00 Down, $ 50.00 per month for 20 months
$249 Document Processing

GPS Coordinates (approximate coordinates)

Northwest Corner: 34.688521, -106.584493
Northeast Corner: 34.688522, -106.583768
Southwest Corner: 34.688245, -106.584492
Southeast Corner: 34.688249, -106.583767 
Our Land is Guaranteed
We take away the risk with our 90 Day Money Back Guarantee. Don't let someone else beat you to your land, put your deposit down now with no worries. If you need more time to visit the property or make sure the land right for you, know you can get your money back if you find out the land isn't a good fit for you. We put it in writing!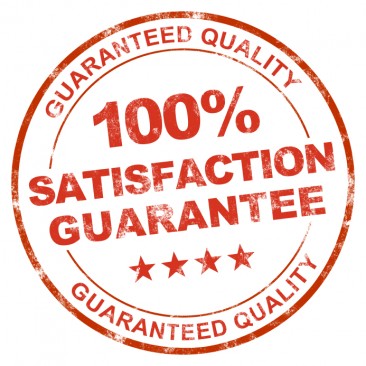 ✕
Get instant access to the Bear Den
Bear Den VIP's get first look at new properties and exclusive Bear Den only deals. PLUS As an additional bonus, you get a free copy of our special report, 5 Critical Land Buying Mistakes - And How to Avoid Them!